PrivSec London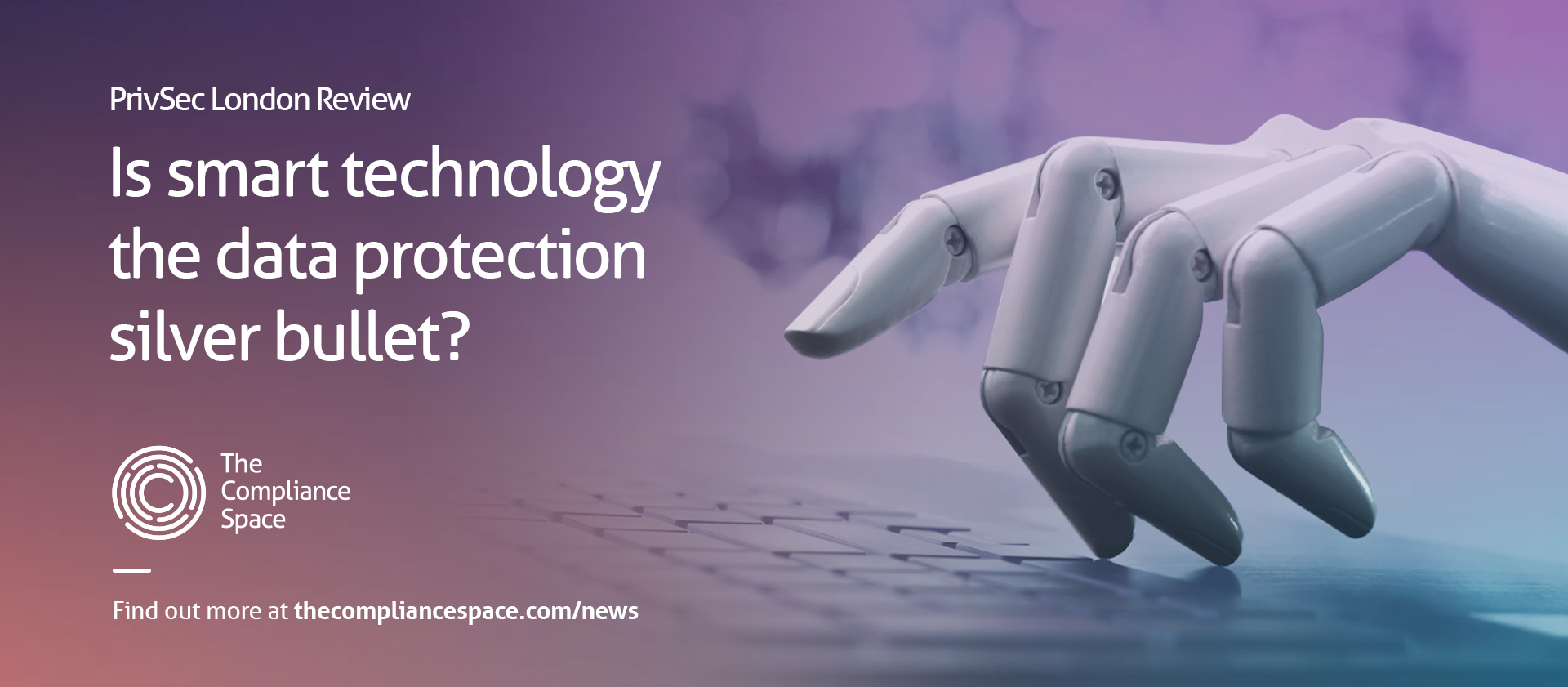 I recently attended PrivSec London 2020, a gathering of hundreds of DPOs, compliance and technology professionals. It was fair to say there was a lot to debate, from Brexit to breaches, and I found the event very insightful and useful.
What was particularly interesting was the amount of innovative software on show. With this in mind - perhaps unsurprisingly - one of the hottest topics was the impact technology is having on managing data compliance – particularly AI, machine learning, automation and eDiscovery. There was a lot of talk about how this will revolutionise the way data is managed and checked, and how fully automated systems will help mitigate risk, speed up discovery and tagging of data and maintaining data compliance.
Working in the technology space, I of course agree with this… to a point. From chatting with many of my fellow data protection colleagues at PrivSec, there was some consensus that yes, intelligent technology will help transform the way we manage data and maintain strong compliance. However, there was also a sense of caution at it being heralded as the 'silver bullet' to solve all our problems.
The fact is, that not all data lives online, or in the cloud, or exists in a way that can be easily discovered, tagged and managed. In many organisations, there are still significant amounts of data living in offline spaces. Until an organisation can claim to be fully digitally-transformed, there will be areas of data that automated systems can't reach, no matter how intelligent.
In addition, there is a degree of complexity involved in using some automation platforms – it is not a simple one-size-fits-all approach. Therefore, I believe there will always be a role for consulting, providing value while working alongside the technology.
Smart technology innovations are undoubtedly exciting - I say this as someone who works with technology every day, and recognised the benefits software can bring to GDPR and data protection alignment. That is the foundation behind The Compliance Space – how the relevant use of technology can help solve our clients' issues.
However, we also recognise that – at the moment – automation and AI is not the complete answer to managing data compliance. While smart technology undoubtedly has to be part of a solution – it's just not the solution. Not yet, anyway.
For more information on The Compliance Space, or to book a demo, contact us at https://www.thecompliancespace.com/book-a-demo
Get in touch
To find out how The Compliance Space can help your business then fill out our contact form and someone will be in touch shortly to discuss your requirements.