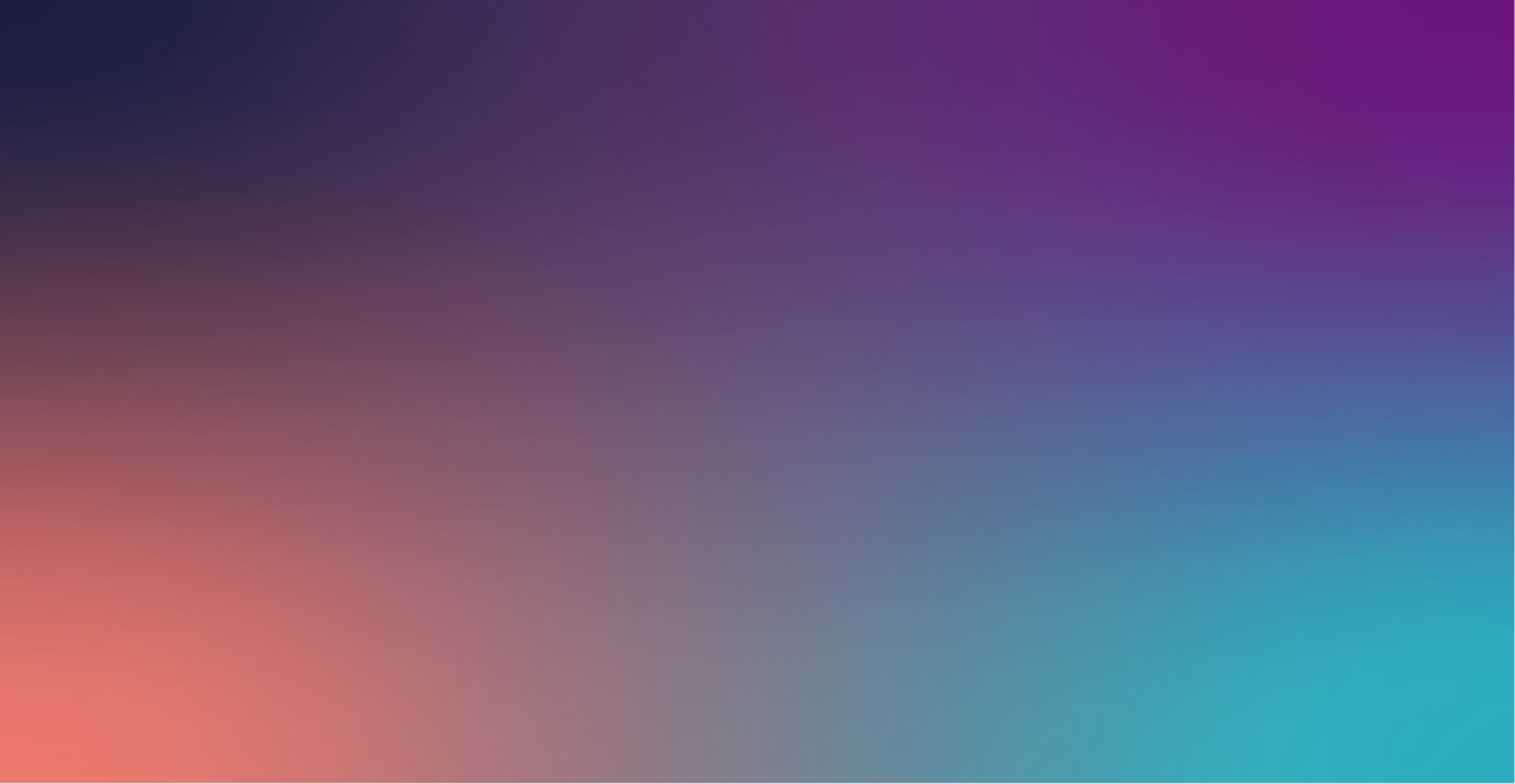 About the software
Compliance doesn't have to be expensive, it doesn't need to be an operational burden, it doesn't even require a team of consultants. All you really need is a good bit of software and a little bit of time.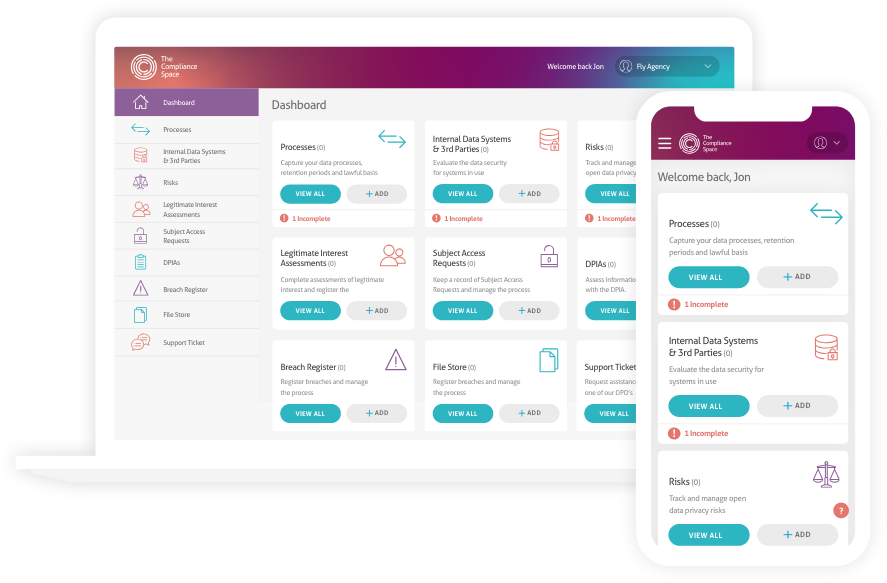 A fully modularised one-time entry platform
Developed by a team of experienced technology and data privacy experts — our platform has been designed to be practical and user friendly.

All of the modules offer advice and guidance throughout which make securely capturing and managing information easy. Users can access The Compliance Space anywhere, at any time, on any device.
DASHBOARD OVERVIEW
The Dashboard is the area where you can review your organisation's alignment progress to GDPR compliance. It shows an overview progress for all of the individual modules. It's also the area where companies who are subscribed to the DPO support service can raise and manage support queries.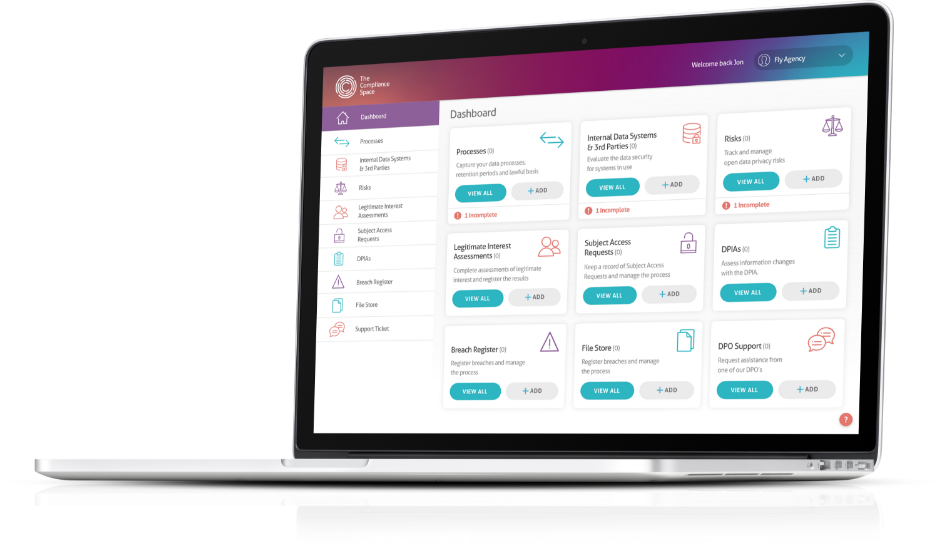 How the platform works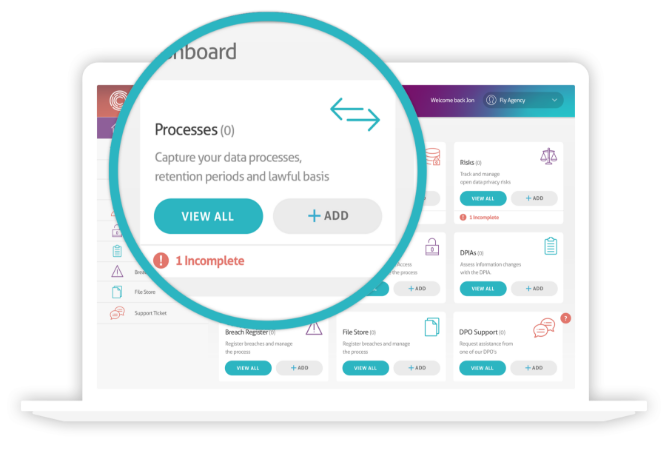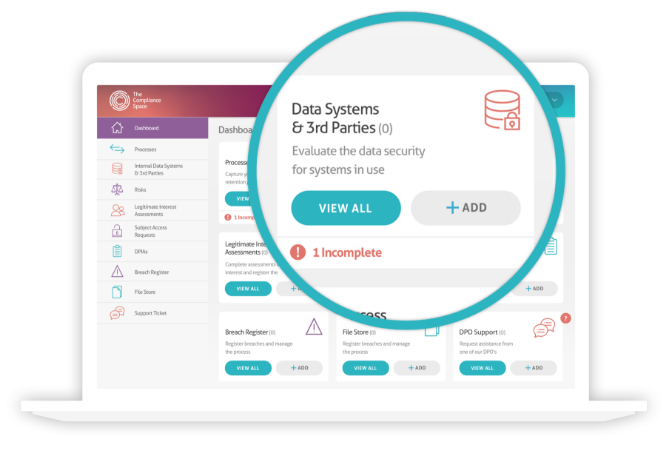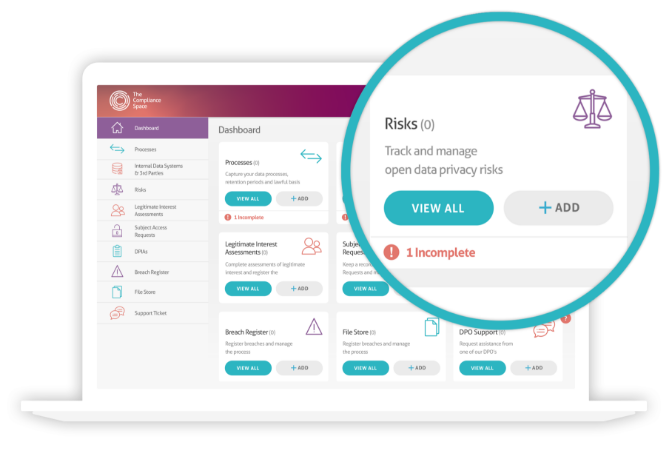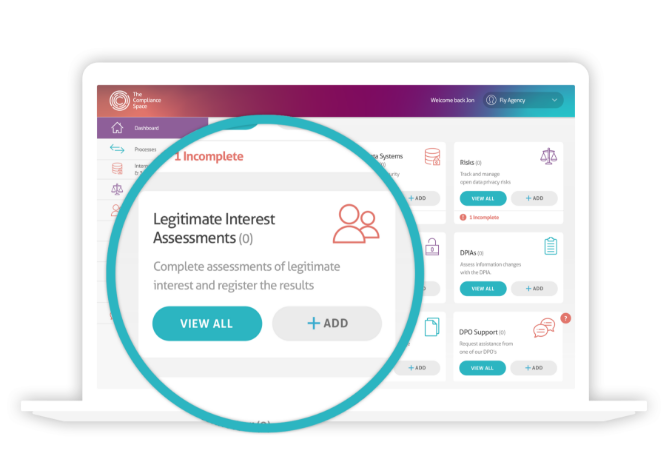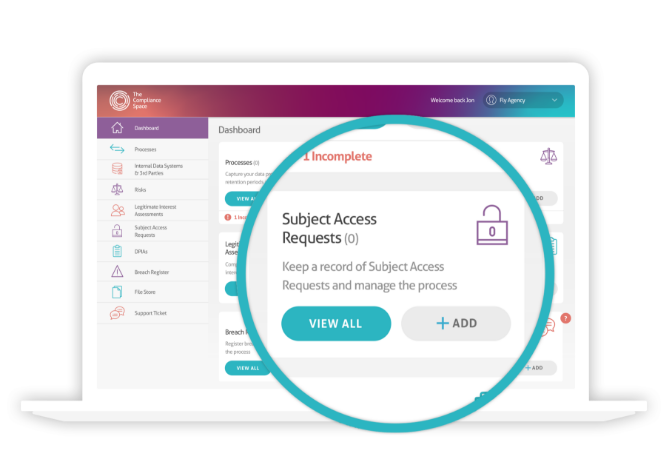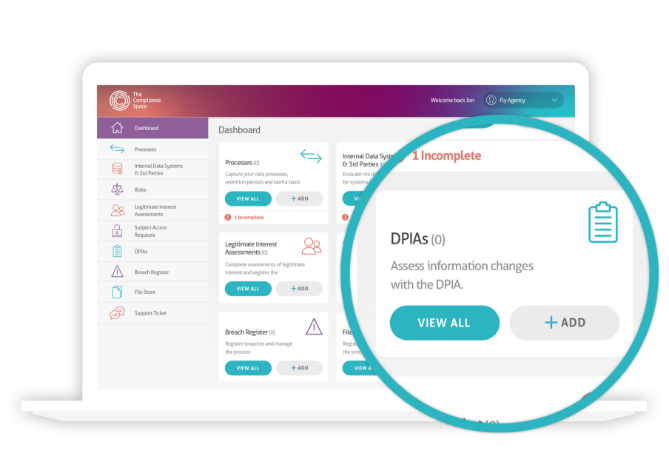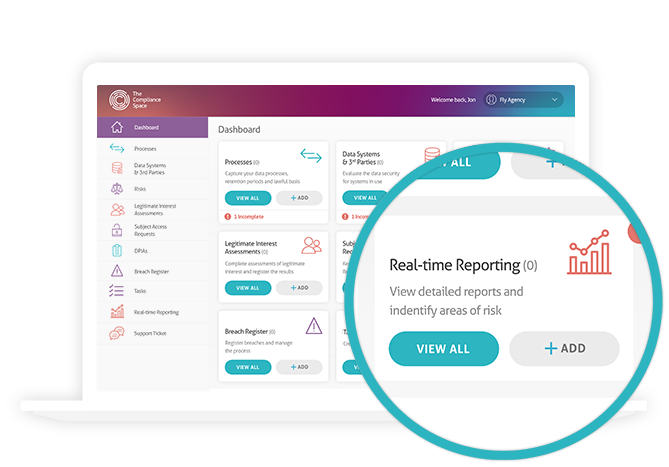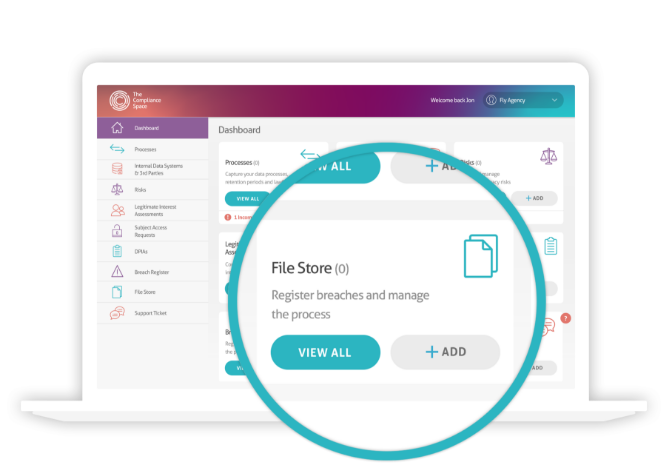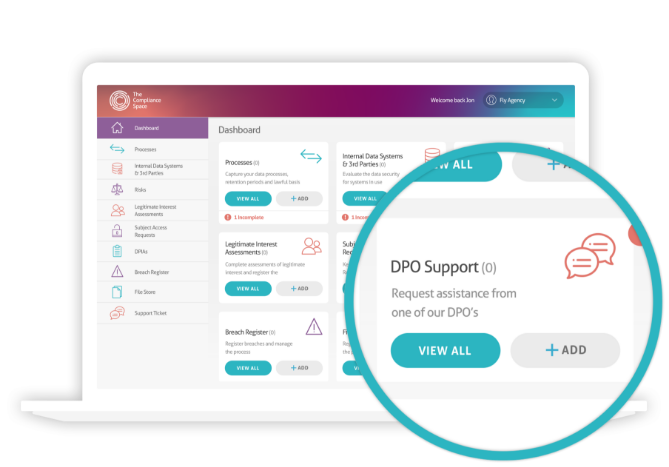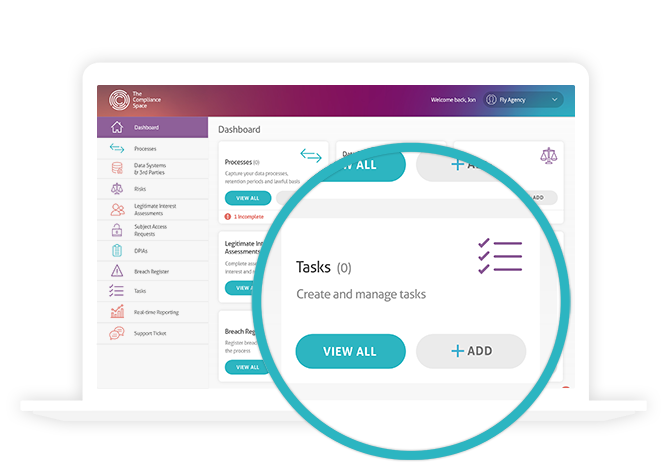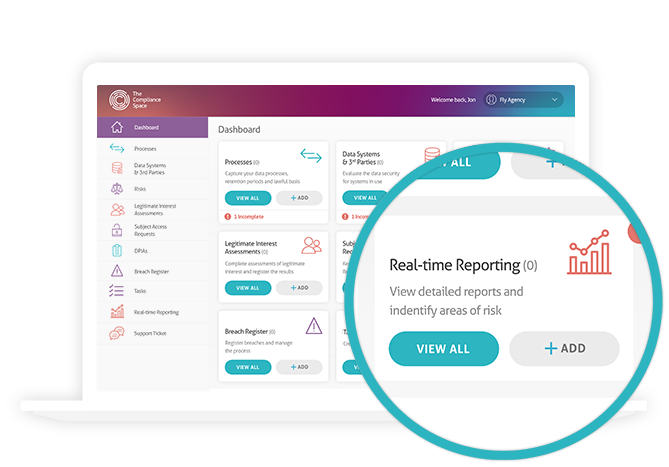 "The Compliance Space are a valued partner and support us on a range of data related projects. We subscribe to the Data Protection Support Service which gives us access to expert advice and guidance when we need it most.
Yvonne Smithers, Chief Financial Officer, The Scouts

The Compliance Space has really transformed the way we manage data protection at the Academy. It's easy to use and it's great that we have access to all the information we need in one place.
Royal Academy of Music

The platform helps the City and Guilds Group to establish a high level of protection and privacy for all of its data by offering pre-defined processes, easy to use data processing registers and advice based tooling, playing an important part in maintaining and improving our BAU practices and processes.
David Miller, Director of Legal and Secretary to the Institute, City & Guilds Group
Get in touch
To find out how The Compliance Space can help your business then fill out our contact form and someone will be in touch shortly to discuss your requirements.