Data as an asset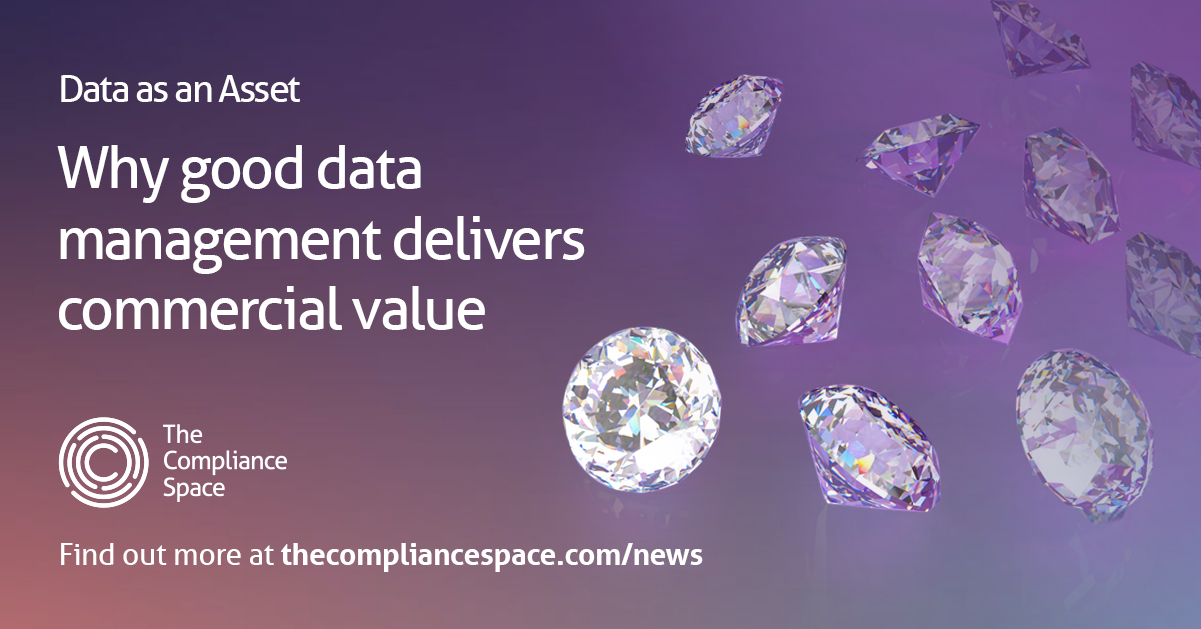 For small and medium sized enterprises (SMEs), having robust data protection procedures and policies in place are not just a legal necessity, they are vital tool to help protect your business. We have written previously about the potential negative impact that poorly-managed data can have on your business' reputation, highlighting why good data practice is so important.
However, the benefits of a proactive and positive approach to data management do not stop at reputation. For ambitious, growth-orientated SMEs there are a number of commercial advantages to be gained by managing your data accurately. In fact, it can be one of the biggest assets your business has for several reasons:
1. Boost your investment or acquisition potential
If your business is planning to seek external investment to enable future growth, naturally, the first thing a potential investor will look at is your balance sheet, as well as the market potential. Another crucial part of its assessment will be how you manage your data and the quality of this data. If you store data in old systems, or it is not up-to-date, or the way it is used is not compliant with GDPR, this will be a red flag.
Similarly, a potential acquirer will often view a business's data as one of the main reasons for pursuing a purchase. Data-rich organisations will often command high values, so again, if your data isn't managed correctly, a business could miss out on a lucrative deal by failing to properly manage a potentially valuable asset.
2. Improve productivity and efficiency
For many business owners, the last thing they need is for time to be spent on unnecessary administrative tasks. For example, if your data is stored in one, easy to navigate platform, rather than on several hard copies or inefficient spreadsheets, it makes it easier for you or your employees to find and understand the information needed to run the business effectively. It also means you can retrieve the data easily in the event of a data subject access request or other query, reducing the time it takes to respond.
3. Underpin strategic decision making
Having a thorough understanding of the trends in your data - from the type of customers you have, to how they purchase from you, to identifying any issues - will help inform any future business strategy. Whether that's launching a new product, investing in marketing or improving the customer experience, each decision will be based on real insight derived from your data.
4. Enable a more agile approach
As well as informing business strategy, having a good handle on your data and noticing any real-time trends can provide you with the confidence to make decisions and change direction quickly. Having an agile, reactive approach alongside a longer-term plan can be a key measure of success. If a company takes too long to react to the market, it can lose ground on its competitors.
Getting your data in good working order
For SMEs, we recommend focussing on three key areas:
1. Understanding your data
Understanding the when, where, who and why of your data is key to not only remaining compliant, but to help you identifying trends and inform future business strategy. It also reduces the administrative burden that can come with ineffective data management.
2. Create a data positive culture
Ensure your employees have a good understanding of effective data management, starting by being clear on the purpose of the data you hold. If everyone understands the 'why', you are more likely to embed a positive data culture across the organisation. It also helps improve efficiency, enabling you and your workforce to focus on the day-to-day running of the business.
3. Use technology to reduce your data admin
We know that many SMEs are effectively using online platforms or apps to help manage some of the more administrative-heavy aspects of their business operations, such as accounting.
This is the same for data management. Utilising a platform such as The Compliance Space provides a one-stop-shop for housing all your data processing activities, as well as any policies, procedures, and access requests. It also provides live regulatory updates to ensure you stay compliant and helps mitigate the risk of a potential breach.
In short, we believe a business can only be effective if it has a proactive and robust approach to data management. It not only helps you run your operation efficiently, but it can also ensure you take advantage of opportunities in the market and spur future growth.
We recently outlined the steps we advise our clients to take to ensure effective data management in our 'Data Protection Made Easy' guide.
To book a demo of The Compliance Space, please click here.
Get in touch
To find out how The Compliance Space can help your business then fill out our contact form and someone will be in touch shortly to discuss your requirements.