Meet the experts behind The Compliance Space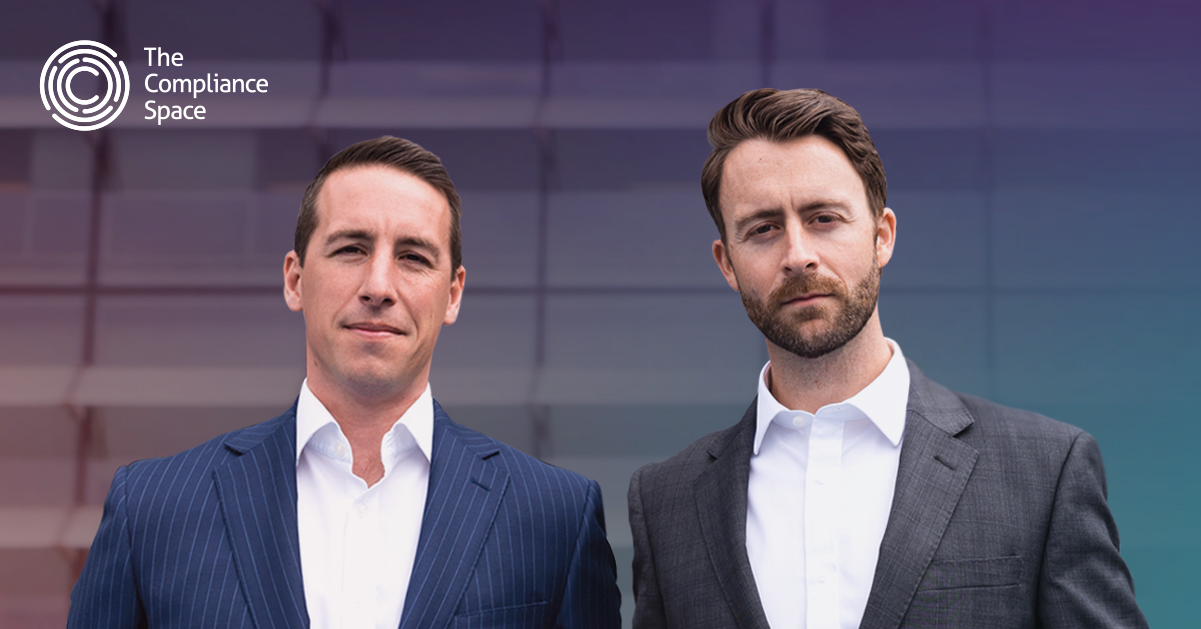 The Compliance Space was set up by experienced technology and data protection professionals Byron Shirley and Paul Saunders.
As consultants, they have built up several years' experience advising clients on IT strategies and – most recently - data protection compliance.
So, what led them to set up The Compliance Space? They explain here….
Byron
"We wanted an online platform the made it simpler to manage GDPR alignment for multiple clients. We couldn't find one, so we built one ourselves!"
I am a naturally curious person, and – even during my early career serving in the RAF – I wanted to do something where asking questions was a good thing, and change was regular. The impact of technology on business was something that had always interested me, so this led me to a career in the IT sector.
Fast-forward 10 years, and the pace of change driven by technology has been huge, particularly in terms of how people and organisations deal with and manage data. Although we started as IT consultants, Paul and I were soon advising our clients on data compliance, particularly in the run up to the implementation of GDPR.
It was during this time that the idea for The Compliance Space came about because - as consultants - we'd spent ages trying to find an online platform to help our own clients manage GDPR alignment. We couldn't find one, so we built one ourselves!
We believe The Compliance Space provides something unique for both our consultant and end-user clients. It's an end-to-end compliance platform that not only reduces the administrative burden of GDPR, it helps significantly remove the risk of non-compliance by having everything managed in one place. We've divided it into nine easy-to-follow modules – ranging from subject access requests to managing and evaluating data privacy impact assessments – which are captured on one central dashboard. This means both consultants and their clients can easily monitor progress and alignment towards GDPR compliance.
Paul
"Throughout my career I've been fascinated by how the relevant application of technology can help solve a client's issues."
As a father of 3 young boys – all with an insatiable appetite for technology – it really brings home the influence digital platforms now have in every area of our lives. When I was first starting out, technology wasn't as readily available, easy to use or as exciting as today. In my early career as an engineer, technology fascinated me and - as I progressed up the architecture ranks – it was exciting to see how the relevant use of technology could help solve the issues faced by my clients.
It was this ethos that lead Byron and I to develop The Compliance Space. As well as realising there was a gap in the market for a simple, cost-effective GDPR alignment tool specifically designed with the consultant – as well as the business end-user – in mind, it is the ability to help businesses through an intuitive online platform that is really exciting.
The key thing for us is that GDPR is more than a one-time compliance issue – it requires a long-term approach. With this in mind, we wanted to make sure The Compliance Space provides invaluable ongoing updates, so a consultant or business can be confident that it follows the latest changes or amends to the legislation, or a company's obligations.
In short, the platform enables consultants to work collaboratively with clients to support them in operationalising GDPR in their organisations – something that will be particularly critical as we head into the post-Brexit 2020s - a decade where data integrity will become an even bigger point of trust for businesses.
For more information on The Compliance Space, or to book a demo, contact us at https://www.thecompliancespace.com/book-a-demo
Get in touch
To find out how The Compliance Space can help your business then fill out our contact form and someone will be in touch shortly to discuss your requirements.